NO MUSLIM BAN EVER!
Bans are discriminatory, unconstitutional and inhumane!
End policies, like bans, walls and raids, that treat our communities as inherently suspect and foster bigotry and hate.
Create safe spaces for people under threat by advocating for sanctuary policies, supporting sanctuary communities, and offering physical sanctuary.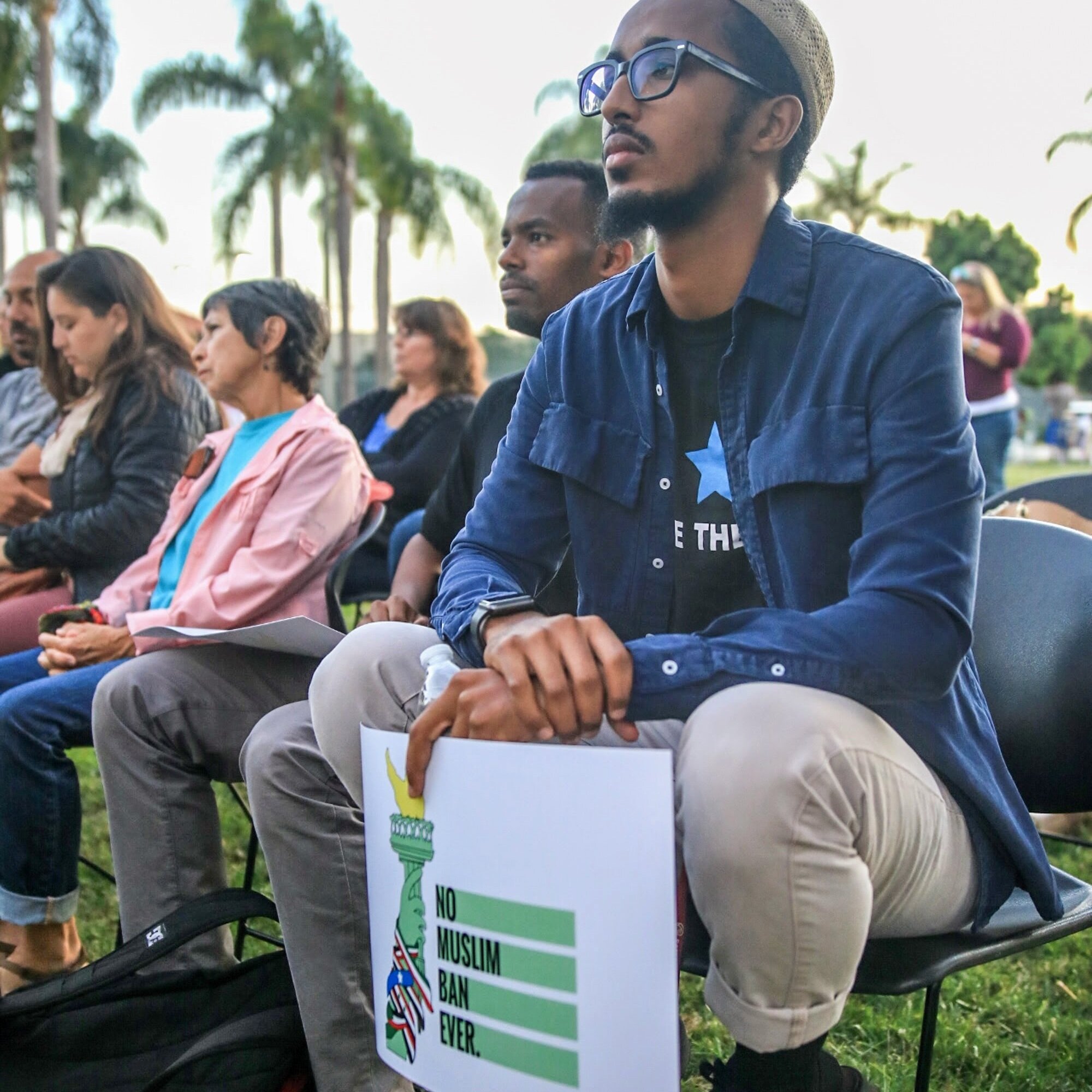 Center directly impacted people
Center communities directly affected by the Muslim and refugee bans, namely Muslims, refugees, and nationals from Iran, Libya, Somalia, Sudan, Syria and Yemen.
The Muslim and refugee bans are on a continuum of exclusionary policies, White supremacy, xenophobia and racism. We are stronger when we understand these connections and work together.
Share your values and stories to help shift public narratives and consciousness.